A digital space dedicated to your self-help groups
Create or participate in a self-help group to support you in your projects!
Are you a job seeker and you think it might be more motivating to work together? Why not form a team on our platform where everyone supports and feeds each other?!
Your group will benefit from all the communication tools on our social network for free to stay connected, share its resources and organize its activities.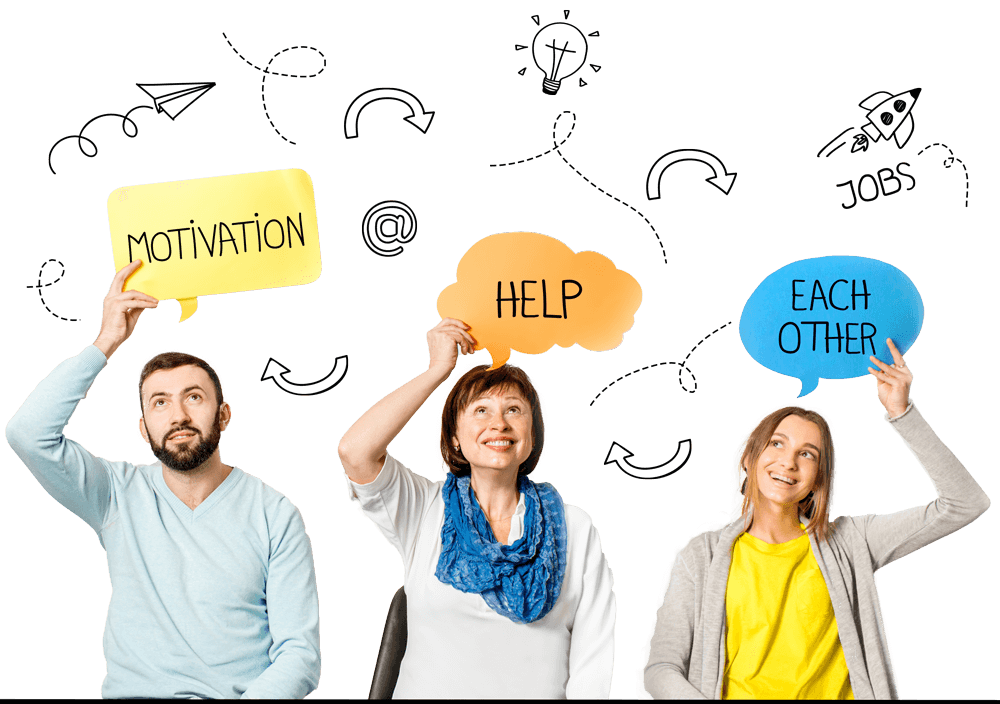 Do you want to join a group of job seekers? The facilitators of the Cosearching program train you in the tools of collective intelligence to create your group, organize your meetings and help each other in your job search.
Motivation
My isolation
broken
Rhythm
My rhythm
reboosted
Projet
My project
energized
They have joined the Community: discover their inspiring testimonials!